I like this video a student of mine (thanks Ryan!) just sent. It's a concise and visually fun summary of Dan Pink's recent book Drive. Among the take-aways: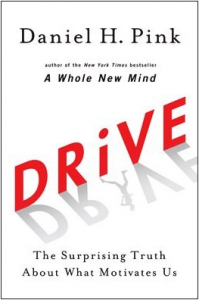 – Human behavior is often "non-economic". We're driven by personal motivations more than economic ones in many cases. Often to the extent that pay incentives are counter-productive.
– He poses three key elements to creating "drive". Autonomy, Mastery and Purpose.
– Freedom (with responsibility) can be powerful. Atlassian allows everyone a "free day" each month to do whatever they want and report out at a social event on Friday. The result is a flowering of creativity because people are working on what motivates them. Many of the company's more meaningful innovations have come from this process. It reminds me of 3M's 15% policy.
I encourage you to take a look if you are interested in behavior, incentives or organizational dynamics relating to autonomy and innovation.